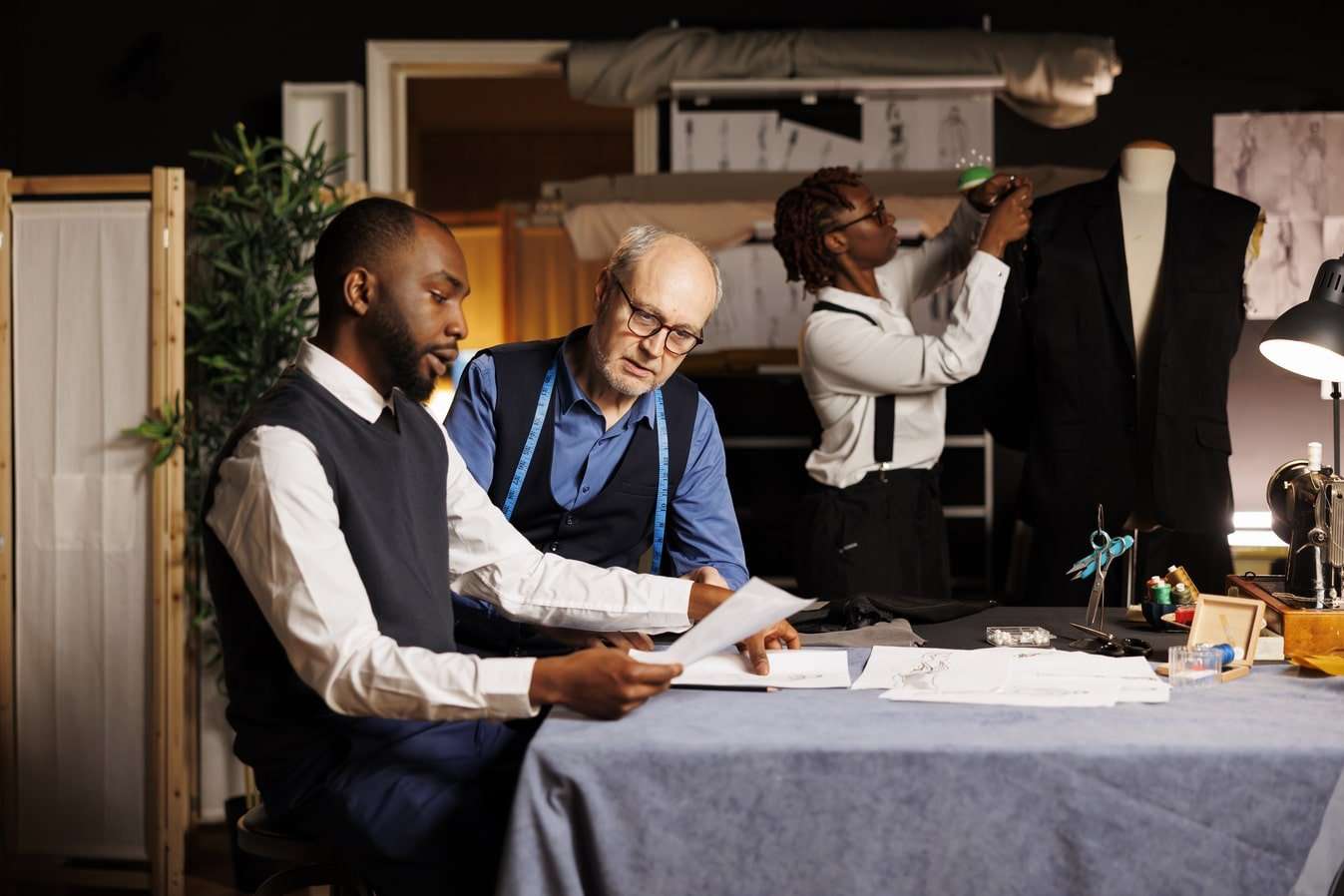 Beyond the Ordinary: Customized Experiences with The Coastal Concierge
Embark on a journey beyond the ordinary with The Coastal Concierge, your ticket to unparalleled customized experiences in Sarasota County. Our team of dedicated professionals is here to cater to your every need, ensuring that you have a truly memorable and unique stay.
Immerse yourself in the beauty of our stunning coastal paradise as we curate personalized itineraries tailored to your preferences. Whether it's indulging in exquisite cuisine, discovering hidden gems off the beaten path, or engaging in thrilling outdoor adventures, we go above and beyond to exceed your expectations.
But what sets us apart from the rest? It's our keen attention to detail and unwavering commitment to excellence.
At The Coastal Concierge, we understand that each individual is unique, and therefore customize our services accordingly. No two experiences are ever the same as we strive to surpass even the loftiest of expectations. Let us redefine luxury for you and unveil hidden treasures in our coastal haven. Discover an extraordinary world with The Coastal Concierge - where dreams become reality.
The Coastal Concierge: An Introduction
The Coastal Concierge offers extraordinary customized experiences for individuals in Sarasota County. With a commitment to providing exceptional service, they go above and beyond to meet the unique needs and desires of each client. Whether it's planning a special event, organizing transportation, or curating personalized itineraries, The Coastal Concierge ensures that every detail is taken care of with utmost attention. Their dedication to delivering unforgettable moments sets them apart from the rest.
When it comes to creating remarkable experiences, The Coastal Concierge understands that no two clients are alike. They take the time to truly get to know their customers, listening attentively to their preferences and crafting tailored solutions that cater specifically to their desires. From extravagant beachside picnics to intimate sunset boat trips, The Coastal Concierge goes the extra mile to make each experience memorable and unique.
One of the standout features of The Coastal Concierge is its ability to unlock exclusive access and provide insider knowledge. With their extensive network of connections in Sarasota County, they can secure reservations at the most sought-after restaurants, arrange private tours of local attractions, and even recommend hidden gems off the beaten path. By tapping into these resources, The Coastal Concierge ensures that their clients have access to the very best that this beautiful coastal region has to offer.
Pro Tip: When working with The Coastal Concierge, be sure to communicate your preferences and desires openly and honestly. This will allow them to create a customized experience that exceeds your expectations and leaves you with cherished memories.
The Importance of Customized Experiences
To truly enhance your travel experiences, The Coastal Concierge provides customized experiences tailored to your preferences. Discover the significance of personalized encounters and the reasons behind why people are seeking them. Delve into the various sub-sections that explore this topic further.
Why are people seeking personalized experiences?
Today's consumers are increasingly seeking personalized experiences that cater to their unique preferences and needs. This growing demand can be attributed to several factors, including the desire for a sense of individuality and the need for convenience and efficiency. By offering tailored experiences, businesses can not only differentiate themselves from competitors but also forge stronger connections with customers.
Personalized experiences allow individuals to feel valued and recognized as unique individuals. In a world where mass production and generic offerings abound, people are craving a sense of personalization that speaks directly to their interests, tastes, and values. Whether it's receiving personalized product recommendations or enjoying curated content, customers appreciate the effort put into understanding their specific desires.
Moreover, customization enhances convenience and efficiency for consumers. By tailoring experiences based on past behaviors and preferences, businesses can streamline the decision-making process for customers. For instance, online retailers often use algorithms to personalize product suggestions based on previous purchases or browsing history. This not only saves time for consumers but also increases the chances of them finding what they truly desire.
To meet this growing demand for personalized experiences, businesses should consider a few key strategies:
Investing in data analytics can provide valuable insights into customer behavior and preferences, enabling companies to better understand their target audience. This data-driven approach allows for more effective personalization efforts.
Providing multiple options or customizable features allows customers to have control over their experience. Giving individuals the flexibility to tailor products or services according to their unique needs fosters a sense of ownership and satisfaction.
Lastly, embracing technology such as artificial intelligence and machine learning can enhance personalization efforts by analyzing large amounts of data quickly and accurately. These technologies enable businesses to deliver customized recommendations or experiences in real-time, catering to the immediate needs of customers.
The Services Offered by The Coastal Concierge
To cater to your unique preferences, The Coastal Concierge provides a range of tailored services. Get ready for an extraordinary experience with customized accommodation and travel arrangements, indulging in unique activities, and relishing culinary delights and fine dining. Explore the possibilities and elevate your journey with The Coastal Concierge.
Accommodation and Travel Arrangements
Accommodation and travel arrangements are an essential part of any trip. At The Coastal Concierge, we offer a range of services to ensure that your accommodation and travel needs are taken care of seamlessly.
Travel bookings: We can assist you in booking flights, car rentals, and other modes of transportation to ensure a smooth journey.
Accommodation arrangements: Our team can help you find the perfect accommodation based on your preferences, whether it's a luxury hotel, cozy bed and breakfast, or a beachfront villa.
Tourist information: We provide valuable information about the local attractions, tours, and activities available in the area so that you can make the most out of your stay.
Travel logistics: From airport transfers to arranging guided tours, we handle all the logistical aspects of your travel so that you can relax and enjoy your vacation stress-free.
For those looking for something unique, we also offer exclusive access to private properties and secret spots not commonly known to tourists. Our insider knowledge allows us to curate personalized experiences tailored to your individual preferences.
Pro Tip: It's always beneficial to let us know about any special requirements or requests you may have in advance. This way, we can ensure that everything is arranged according to your specific needs.
Unique Experiences and Activities
Step aboard a luxury yacht and cruise along the stunning coastline, indulging in gourmet cuisine and panoramic views.
Surf the waves with seasoned instructors who will guide you through thrilling sessions, perfect for beginners or experienced surfers.
Embark on a thrilling helicopter tour that offers breathtaking aerial views of the picturesque landscape.
Explore hidden gems and secret spots with knowledgeable local guides, unveiling the area's best-kept secrets.
Pamper yourself with a day at an exclusive spa, where expert therapists provide rejuvenating treatments tailored to your desires.
Savor exquisite dining experiences prepared by renowned chefs, who craft culinary masterpieces using fresh local ingredients.
For those seeking unparalleled adventure with a touch of luxury, we offer unique details like private guided hikes to majestic viewpoints and sunset sailing excursions that showcase nature's beauty in its purest form. Lift your travel experience to new heights with captivating cultural immersions and thrilling outdoor activities that push boundaries.
Pro Tip: Prioritize booking your desired Unique Experiences and Activities well in advance to secure availability during peak seasons.
Culinary Delights and Fine Dining
The Coastal Concierge offers a culinary experience like no other. With their extensive menu and attention to detail, they promise to deliver unforgettable dining experiences for every occasion. Whether it's a romantic dinner for two or a lavish feast for a special event, their team of expert chefs will create culinary delights that will tantalize your taste buds.
Indulge in an array of delectable dishes created using only the finest ingredients sourced from local farmers and fishermen. From succulent seafood platters to perfectly cooked steaks, each dish is prepared with precision and love. Their commitment to offering the highest quality meals is evident in every bite.
But it doesn't stop there. The Coastal Concierge goes above and beyond by providing unique dining experiences that you won't find anywhere else. Imagine enjoying a private dinner on a secluded beach or having a picnic under the stars overlooking the ocean. They can turn any setting into a delightful dining destination.
Don't miss out on the opportunity to elevate your dining experience with The Coastal Concierge. Let them take care of all the details while you sit back and savor each mouthwatering bite. Experience culinary delights that will leave you craving more and create memories that will last a lifetime. Book your reservation now and embark on a gastronomic journey like no other.
The Coastal Concierge's Commitment to Excellence
With an unwavering focus on excellence, The Coastal Concierge strives to provide unparalleled customized experiences. From personalized itineraries to exclusive access to hidden gems, our commitment is to surpass expectations. Immerse yourself in the best of Sarasota County with our expert guidance and exceptional service. Elevate your journey beyond the ordinary and create memories that will last a lifetime.
At The Coastal Concierge, we understand that every traveler is unique and deserves an experience tailored specifically to their interests and preferences. Our team of dedicated professionals takes the time to get to know you personally, ensuring that every detail of your trip is meticulously planned and executed. Whether it's a private beach excursion, a gourmet dining experience, or an exclusive shopping tour, we go above and beyond to curate unforgettable moments.
In addition to our personalized approach, The Coastal Concierge offers a range of unique amenities designed to enhance your stay in Sarasota County. Enjoy priority access to sought-after attractions and events, insider tips from local experts, and seamless logistics throughout your journey. We are committed to delivering nothing less than perfection, leaving no stone unturned in our quest for excellence.
Pro Tip: When planning your next adventure in Sarasota County, trust The Coastal Concierge for a truly exceptional experience tailored specifically to you. Your satisfaction is our top priority, and we are dedicated to exceeding your expectations at every turn.
Conclusion: Embracing the Extraordinary with The Coastal Concierge
The Coastal Concierge offers unparalleled customized experiences that are truly beyond the ordinary. With their attention to detail and commitment to excellence, they create unforgettable moments for their clients.
From personalized itineraries tailored to individual preferences to exclusive access to the best attractions and hidden gems in Sarasota County, The Coastal Concierge goes above and beyond to provide extraordinary experiences. Their team of knowledgeable locals ensures that every aspect of the client's journey is meticulously arranged, leaving no stone unturned.
What sets The Coastal Concierge apart is their ability to offer unique details that haven't been covered before. Whether it's arranging a private boat tour to explore the stunning coastline or organizing a gourmet picnic on a secluded beach, they have an extensive network of contacts and resources to make even the wildest dreams come true.
Frequently Asked Questions
FAQ:
Q: What is The Coastal Concierge?
The Coastal Concierge is a premier luxury travel agency based in Sarasota County. We specialize in creating customized experiences for our clients, ensuring their vacation goes beyond the ordinary.
Q: What types of customized experiences do you offer?
We offer a wide range of customized experiences, including private yacht charters, exclusive beachfront villa rentals, personalized guided tours, gourmet dining experiences, and much more. Our goal is to create unique and unforgettable moments for our clients.
Q: How do I book a customized experience with The Coastal Concierge?
Booking with us is easy! Simply visit our website and fill out the contact form with your preferences and requirements. Our team will then contact you to discuss the details and customize your experience to perfection.
Q: Can you assist with special occasions or events?
Absolutely! We specialize in creating magical moments for special occasions such as birthdays, anniversaries, engagements, and more. Our team will work closely with you to design a personalized experience that exceeds your expectations.
Q: Are your services limited to Sarasota County?
While we are based in Sarasota County, we can arrange customized experiences in nearby destinations.
Q: What sets The Coastal Concierge apart from other travel agencies?
At The Coastal Concierge, we take pride in our attention to detail, personalized service, and commitment to creating extraordinary moments. We go above and beyond to ensure every aspect of your customized experience is meticulously planned and executed, making your journey truly exceptional.