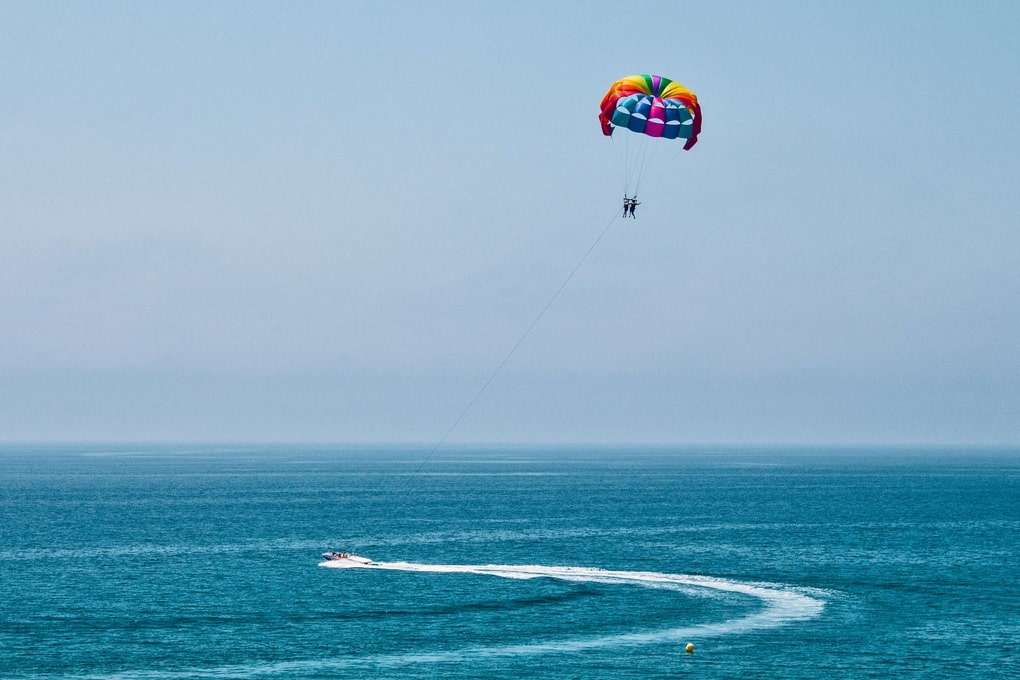 Why Every Vacationer Should Consider a Premier Concierge Service
Vacations are meant to be a time of relaxation and indulgence, a chance to escape from the monotony of everyday life. And what better way to enhance your vacation experience than by using a premier concierge service? These services provide an array of benefits and personalized assistance that can elevate your trip to a whole new level.
Whether you're planning a romantic getaway or a family vacation, a premier concierge service can take care of all the details for you. From making reservations at top-notch restaurants to organizing exciting excursions and activities, they ensure that every aspect of your trip is planned meticulously. Say goodbye to the stress of researching and booking everything yourself – with a concierge service, you can sit back, relax, and let them handle it all.
What sets premier concierge services apart is their ability to tailor each experience to your specific preferences and needs. They have access to insider knowledge and connections that allow them to secure special perks and exclusive experiences for their clients. Whether it's securing VIP tickets to sold-out shows or arranging private tours of local attractions, they go above and beyond to make your vacation truly unforgettable.
This dedication to providing exceptional service is not a recent development. In fact, the concept of personal concierges dates back centuries. During the Renaissance period in Europe, wealthy individuals employed personal assistants known as 'concierges' who would handle various tasks on their behalf. These included managing household affairs, making travel arrangements, and acting as gatekeepers for social engagements.
Today's premier concierge services have evolved from this historical practice but still embody the same spirit of personalized assistance and attention to detail. With their expertise and network of contacts, they can offer an unparalleled level of service that goes beyond what any guidebook or online review can provide.
What is a Premier Concierge Service?
To make your vacation truly exceptional, consider a premier concierge service like The Coastal Concierge in Sarasota County. Discover the convenience and luxury that come with using such a service. Experience the countless benefits of relying on a premier concierge, shaping your vacation to perfection and allowing you to relax and enjoy your time to the fullest.
Benefits of Using a Premier Concierge Service
A premier concierge service offers a multitude of benefits for individuals seeking personalized assistance. With this service, you can enjoy the following advantages:
Time-saving: A premier concierge service takes care of time-consuming tasks, such as making reservations, running errands, and organizing events. This frees up your valuable time to focus on more important matters.
Expertise: The professionals employed by a premier concierge service have extensive knowledge and experience in handling various requests. They are well-connected and can provide insider recommendations and access to exclusive services.
Convenience: Whether it's arranging travel plans, managing household chores, or finding the perfect gift, a premier concierge service ensures that all your needs are met with utmost convenience. They handle everything efficiently so you don't have to worry.
Peace of mind: By utilizing a premier concierge service, you can relax knowing that every detail is being taken care of. From arranging transportation to handling emergencies, their round-the-clock support provides peace of mind.
Customization: A premier concierge service understands that each individual has unique preferences and requirements. They tailor their services to suit your specific needs and ensure that you receive personalized assistance at all times.
Access to exclusivity: With a premier concierge service, you gain access to exclusive perks and privileges. This could include VIP event tickets, priority reservations at top restaurants, or special promotions from partner establishments.
For those seeking unparalleled assistance and convenience, a premier concierge service delivers beyond expectations. Their exceptional attention to detail and dedication ensures that your life is simplified in every way possible. Trust in their expertise and let them take care of the finer details while you focus on what truly matters.
So why wait? Embrace the luxury of having a premier concierge service by your side. Experience the ease and convenience it offers, while enjoying the opportunity to access exclusive experiences and enjoy peace of mind. Don't miss out on this incredible opportunity to enhance your lifestyle.
How a Premier Concierge Service Enhances Your Vacation Experience
To enhance your vacation experience with a premier concierge service, dive into the world of personalized itinerary planning, access to exclusive experiences, and the time-saving convenience it offers. With a focus on making your vacation unforgettable, these sub-sections hold the key to optimizing every aspect of your trip. Discover the unparalleled advantages that a premier concierge service brings to your vacation.
Personalized Itinerary Planning
Personalized itinerary planning is an essential aspect of a premier concierge service. It ensures that your vacation experience is tailored to your preferences and maximizes your enjoyment. With a professional concierge service, you can expect the following benefits:
Expert Guidance: A knowledgeable concierge will take the time to understand your interests, preferences, and any specific requirements you have for your trip. They will use their expertise to curate a personalized itinerary that includes all the activities and attractions that align with your interests.
Local Insights: A concierge service can provide valuable insights into the local culture, hidden gems, and off-the-beaten-path experiences that may not be easily accessible to tourists. They can recommend unique dining options, suggest lesser-known attractions, and help you immerse yourself in the destination's authentic vibe.
Seamless Planning: Planning a vacation can be overwhelming with numerous details to consider, such as transportation, accommodation, dining reservations, and activity bookings. A concierge service takes care of all these aspects for you, ensuring a seamless planning process so that you can relax and enjoy your time away.
Exclusive Access: Premier concierge services often have access to exclusive events, VIP treatments, and perks that are not available to the general public. Whether it's securing front-row seats at a popular show or gaining priority access to renowned attractions, a concierge service enhances your vacation by providing access to unique opportunities.
24/7 Support: One of the biggest advantages of a premier concierge service is having round-the-clock support during your trip. If any issues or emergencies arise, you can rely on your concierge to assist you promptly and efficiently. From resolving travel disruptions to making last-minute arrangements, they ensure that you have peace of mind throughout your vacation.
In addition to these benefits, personalized itinerary planning also ensures that you make the most of your limited vacation time by optimizing your schedule based on local factors such as weather conditions, peak hours, and seasonal events. By relying on a concierge service, you can eliminate the stress of planning and leave it to the experts who have your best interests at heart.
Are you ready to elevate your vacation experience? Don't miss out on the opportunity to have a personalized itinerary that caters to your unique preferences. Contact our premier concierge service today and let us transform your trip into an unforgettable journey filled with incredible memories.
Access to Exclusive Experiences
1. A premier concierge service provides you with VIP access to exclusive events and shows. Whether it's securing front-row seats at a sold-out concert or gaining entry into private parties, they ensure you have an unforgettable experience.
2. They can arrange personalized tours and excursions that cater to your specific interests. From behind-the-scenes tours of famous landmarks to exploring hidden gems known only to locals, they help you discover the true essence of your destination.
Moreover, with their extensive network, concierge services can secure reservations at the most sought-after restaurants. Whether it's enjoying a candlelit dinner at a Michelin-starred restaurant or savoring local delicacies in a charming neighborhood eatery, they make culinary dreams come true.
Additionally, they offer access to luxurious amenities and privileges in renowned hotels and resorts. From exclusive spa treatments to private beach access and complimentary upgrades, these perks enhance your stay and create cherished memories.
Last but not least, through their connections, concierge services can organize once-in-a-lifetime experiences like hot air balloon rides over picturesque landscapes or private yacht charters along stunning coastlines. These extraordinary adventures leave an indelible mark on your vacation memories.
In addition to these remarkable opportunities, a premier concierge service also takes care of all the logistical details so that you can fully immerse yourself in these exclusive experiences without any worries. They handle transportation arrangements, ticket bookings, and any necessary arrangements for special requests.
It is worth noting that Premier Luxury Travel Magazine highlighted the impact of concierge services in their recent article on luxury travel trends. They emphasized how concierge services elevate vacation experiences by providing unparalleled access to unique experiences and personalized VIP treatment.
Time-saving and Convenience
In today's fast-paced world, time-saving and convenience are of utmost importance. A premier concierge service can significantly enhance your vacation experience by providing you with efficient and hassle-free solutions.
Personalized Itinerary: A premier concierge service crafts a tailor-made itinerary for you, taking into account your preferences and interests. This saves you the time and effort of researching and planning every detail of your trip.
Instant Reservations: With just a single call or message, a concierge can make reservations for flights, accommodations, restaurants, and even events on your behalf. This eliminates the need for multiple phone calls or browsing through numerous websites.
Premium Recommendations: The concierge team consists of experts who have extensive knowledge about the destination. They can provide insider tips and recommendations for the best dining spots, entertainment venues, shopping areas, and local attractions. This ensures that you make the most out of your vacation without wasting time on trial and error.
Exclusive Access: Premier concierge services often have partnerships with luxury hotels, clubs, spas, and other establishments. As a result, they can offer their clients exclusive access to amenities and experiences that are not available to the general public. This grants you exceptional privileges during your vacation.
Seamless Logistics: Coordinating transportation arrangements can be time-consuming and stressful. A concierge service takes care of all logistics related to travel, including airport transfers, car rentals, and private drivers. They ensure that everything runs smoothly throughout your journey.
In-room Services: Perhaps one of the most convenient aspects of a premier concierge service is the ability to arrange in-room services. From spa treatments to personal chefs, they can bring luxurious experiences directly to your doorstep. This saves you valuable time that would have been spent traveling to external venues.
Furthermore, concierge services go beyond the usual assistance provided by hotels or travel agencies. They understand that each traveler is unique and has different needs. By catering to these individual requirements, they elevate your vacation experience to new heights.
Picture this: You've arrived at a bustling city for a much-awaited vacation. As soon as you step off the plane, a dedicated concierge greets you with a smile and takes care of all your luggage. They whisk you away in a luxurious chauffeur-driven car, pre-arranged just for you. Along the way, they share insider tips about the city's hidden gems and must-visit spots.
Upon arrival at your hotel, you are escorted to an elegantly decorated suite that surpasses your expectations. The concierge has already made reservations for a Michelin-starred restaurant nearby, known for its delectable cuisine and breathtaking views.
Later in the evening, you decide to indulge in a relaxing massage after a long day of exploring. The concierge arranges for an expert masseuse to come directly to your room, ensuring maximum comfort and convenience.
This true story showcases how a premier concierge service can transform an ordinary vacation into an extraordinary one. With their impeccable attention to detail, personalized recommendations, and seamless coordination, they save you time while enhancing every aspect of your trip.
A premier concierge service is an invaluable asset that adds convenience and luxury to your vacation experience. Their efficient solutions and personalized assistance ensure that you make the most out of your precious time away from home. So why settle for anything less when it comes to planning your next getaway? Trust in a premier concierge service to elevate your travel experience like never before.
How to Choose the Right Premier Concierge Service
To ensure you make the best decision when selecting a premier concierge service, consider these important factors. The considerations for choosing the right premier concierge service will help you navigate through the options available and find the perfect solution for all your vacation needs.
Considerations for Selecting a Premier Concierge Service
Selecting a premier concierge service requires careful consideration. Here are five points to keep in mind:
Reputation: Research the reputation of the concierge service provider. Look for customer reviews and testimonials to gauge their reliability and professionalism.
Services offered: Assess the range of services offered by the concierge service. Ensure they align with your specific needs and preferences, whether it's travel planning, event coordination, or personal assistance.
Customization: Look for a concierge service that offers personalized solutions. A tailored approach ensures that your unique requirements are met and that the service goes above and beyond your expectations.
Availability: Consider the availability of the concierge service. Are they accessible 24/7? Can they accommodate last-minute requests? A reliable concierge service should be ready to assist you whenever you need them.
Pricing: Compare pricing structures among different premier concierge services. Find one that offers transparent pricing without hidden charges. Consider if their pricing aligns with the value you expect to receive.
In addition to these considerations, always verify their accreditation, such as memberships in professional associations, as it guarantees a certain level of quality and commitment. By thoroughly reviewing these factors, you can confidently choose a premier concierge service that perfectly suits your needs without any compromises on quality or reliability.
Conclusion
In a world where time is of the essence, a premier concierge service can be the ultimate solution for any vacationer. The Coastal Concierge in Sarasota County offers an exceptional experience that goes above and beyond expectations. Whether it's planning the perfect itinerary or securing exclusive reservations, their dedicated team ensures every aspect of your vacation is flawlessly executed.
One of the key advantages of utilizing a premier concierge service is the expert knowledge and local insights they provide. The Coastal Concierge understands the hidden gems of Sarasota County and can offer personalized recommendations tailored to your interests. From the best beaches to visiting lesser-known dining spots, their expertise ensures you get to experience the true essence of this beautiful destination.
Furthermore, their impeccable attention to detail sets them apart from other travel services. By taking care of all your travel arrangements, including transportation and accommodations, they alleviate the stress and hassle associated with planning a vacation. This allows you to fully relax and enjoy your time away without worrying about logistics.
Another unique aspect of The Coastal Concierge is their ability to curate unforgettable experiences. Whether it's arranging a private boat tour or organizing a gourmet picnic on a secluded beach, they go above and beyond to create moments that will stay with you forever. Their connections with local vendors and businesses ensure that you have access to experiences that may not be available to regular tourists.