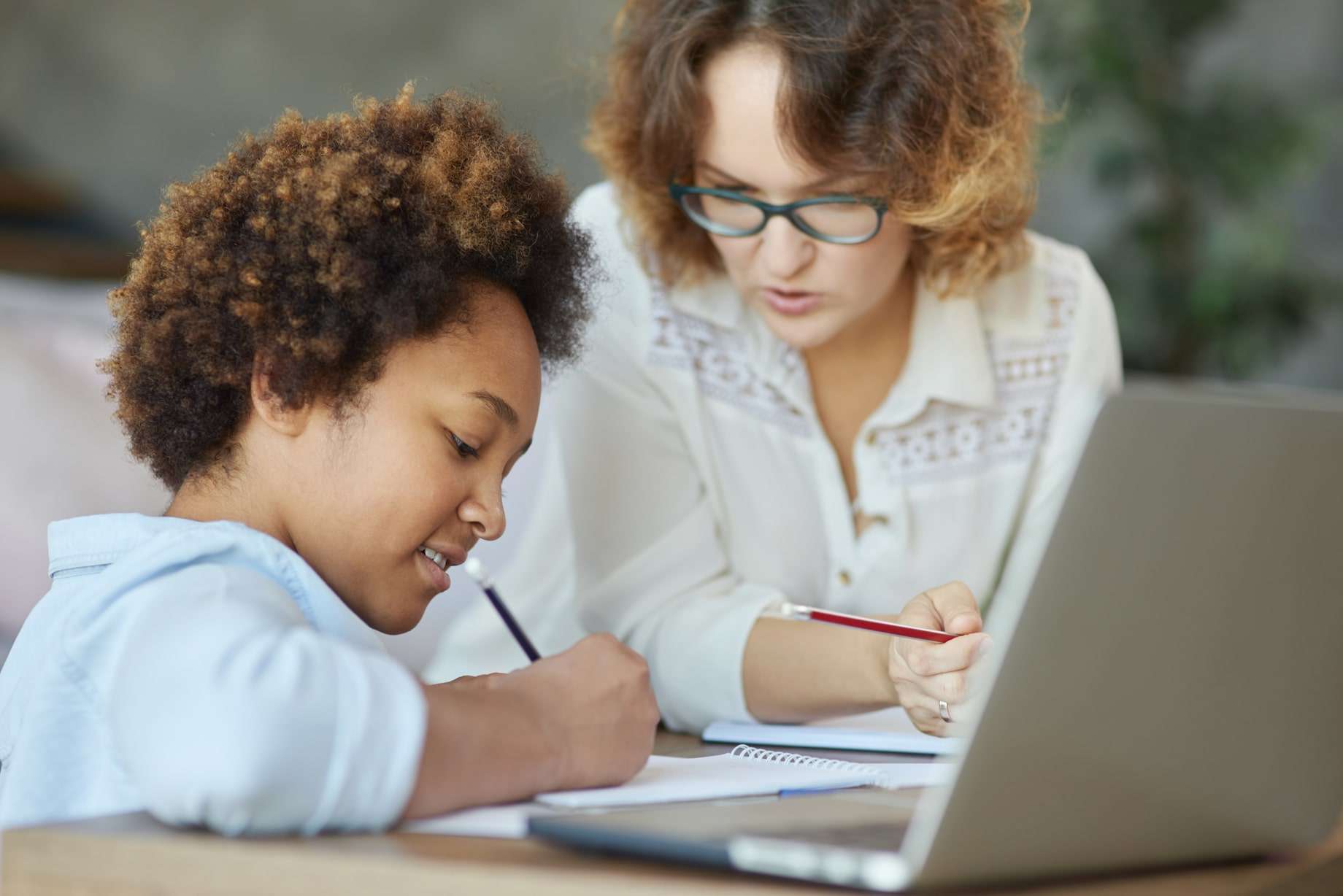 Bridging Luxury and Authenticity: The Coastal Concierge's Commitment to Excellence
As the world becomes more fast-paced and digital, the demand for genuine luxury experiences continues to rise. Yet, many travelers find it difficult to fully immerse themselves in a destination's culture and authenticity while staying in a luxury resort. This is where The Coastal Concierge in Sarasota County comes in. With unmatched local expertise and a dedication to providing top-notch service, our concierge team bridges the gap between luxury amenities and authentic experiences. Let us show you how to truly indulge in luxury without missing out on the authenticity of a destination.
What Is The Coastal Concierge?
The Coastal Concierge is a top-tier service provider in Sarasota County, dedicated to providing exceptional experiences for their clients. They specialize in creating personalized itineraries, securing exclusive access to luxury accommodations, and organizing unique activities and events. Acting as a bridge between luxury and authenticity, the Coastal Concierge ensures that every client's needs and desires are met with meticulous attention to detail. From arranging private yacht charters to making reservations at the finest restaurants, the Coastal Concierge goes above and beyond to ensure their clients have unforgettable experiences. With their expertise and dedication, they have become synonymous with luxury and excellence in the hospitality industry.
What Services Does The Coastal Concierge Offer?
The Coastal Concierge prides itself on providing exceptional services that bridge the gap between luxury and authenticity. As leaders in the hospitality industry in Sarasota County, we offer a wide range of services to cater to the needs of our discerning clients. From luxurious vacation rentals to personalized concierge services, event planning and coordination, and property management, we strive to exceed expectations in every aspect. Join us as we take a closer look at the diverse services that The Coastal Concierge has to offer.
1. Luxury Vacation Rentals
Luxury vacation rentals, provided by The Coastal Concierge, offer an exceptional experience for travelers seeking a lavish getaway. To book your dream vacation rental, follow these steps:
Visit The Coastal Concierge website or contact their team directly.
Browse through their portfolio of luxurious properties in prime locations.
Select the rental that best aligns with your preferences, whether it's a beachfront villa or a secluded mountain retreat.
Contact The Coastal Concierge to inquire about availability and pricing.
Finalize your reservation and prepare for a memorable stay in a luxurious vacation rental.
2. Personalized Concierge Services
Experience personalized concierge services offered by The Coastal Concierge, providing tailored assistance to enhance your luxury experience with meticulous attention to detail and a personal touch.
Initial consultation: Discuss your requirements, preferences, and expectations for a truly personalized experience.
Customized recommendations: Receive personalized suggestions for activities, dining, and attractions based on your specific interests.
Reservations and bookings: Allow the concierge to handle reservations for restaurants, entertainment, and transportation, ensuring a seamless and stress-free experience.
Arrival and departure assistance: Enjoy seamless transportation arrangements and luggage handling, leaving you free to fully relax and enjoy your stay.
Special requests: Benefit from assistance with special occasions, gift arrangements, and unique experiences, adding an extra touch of luxury to your stay.
Indulge in tailored support that caters to your individual needs and preferences, ensuring a truly exceptional and unforgettable luxury experience.
3. Event Planning and Coordination
Event planning and coordination are essential services provided by The Coastal Concierge. They specialize in organizing and managing various events, ensuring a seamless and memorable experience for their clients. Here are the steps involved in their event planning process:
Understanding the client's goals and requirements for the event.
Creating a detailed event plan, including budget, timeline, and logistics.
Assisting with selecting and negotiating a venue.
Coordinating with vendors, such as caterers, decorators, and entertainment.
Managing event logistics, including setup, registration, and audiovisual needs.
Handling event promotion and marketing efforts.
Providing on-site event management and coordination.
Managing post-event activities, such as evaluations and follow-ups.
The Coastal Concierge's expertise in event planning and coordination ensures that every event they organize is executed flawlessly, leaving clients with peace of mind and unforgettable experiences.
4. Property Management
Property management services offered by The Coastal Concierge are comprehensive and tailored to meet the unique needs of property owners. Here are the steps involved in their property management process:
Property evaluation and pricing strategy
Marketing and advertising the property
Vetting and selecting suitable tenants
Lease preparation and execution
Routine property maintenance and repairs
Collecting rent and managing financials
Handling tenant requests and concerns
24/7 emergency response
Regular property inspections
Handling lease renewals or terminations
Why Choose The Coastal Concierge?
With so many concierge services available, it can be challenging to find one that truly stands out. However, The Coastal Concierge in Sarasota County sets itself apart with its unwavering commitment to excellence and authenticity. In this section, we'll delve into why The Coastal Concierge should be your top choice. From their dedication to providing exceptional service to their focus on showcasing the authentic beauty of the local area, we'll explore how they go above and beyond for their clients. Additionally, we'll discuss the benefits of their personalized and customized services, as well as their extensive knowledge and expertise in the region.
1. Commitment to Excellence
Continuous improvement: The Coastal Concierge is committed to excellence and achieves it through continuous training and education programs for their staff.
Client feedback: They highly value client feedback and have implemented regular feedback systems and quality control measures to ensure they are meeting and exceeding client expectations.
Adaptability: The Coastal Concierge is always evolving and adapting to meet the changing needs of their clients, constantly striving to provide the highest level of service.
2. Focus on Authenticity
The Coastal Concierge stands out among other luxury service providers by placing a strong emphasis on authenticity. This dedication to genuine experiences is evident in the following steps:
Thoroughly researching and selecting local vendors, artisans, and experiences
Offering personalized recommendations based on clients' interests and preferences
Ensuring that all services and offerings align with the local culture and community
Providing transparent and honest communication throughout the entire process
3. Local Expertise and Knowledge
Local expertise and knowledge are crucial factors to consider when selecting a luxury service provider, such as The Coastal Concierge. Here are some steps to take in evaluating their expertise:
Research their history and experience in the local area.
Check their familiarity with local attractions, restaurants, and hidden gems.
Look for their connections with local businesses and vendors.
Consider their understanding of local customs and culture.
By choosing a luxury service provider with extensive local expertise and knowledge, you can ensure a more authentic and personalized experience. The Coastal Concierge excels in this aspect, providing insider tips and recommendations that will elevate your luxury vacation or event planning.
4. Personalized and Customized Services
The Coastal Concierge provides personalized and customized services to cater to the unique needs of their clients. They go above and beyond the standard offerings of luxury service providers by tailoring their services to individual preferences and requirements. Whether it's arranging a personalized itinerary, organizing special events, managing properties, or curating unique experiences, The Coastal Concierge ensures that every aspect is personalized and customized to exceed client expectations.
Their dedication to providing exceptional and tailored services sets them apart in the luxury service industry. The Coastal Concierge's focus on personalization and customization enables them to create memorable experiences for their clients.
What Sets The Coastal Concierge Apart from Other Luxury Service Providers?
As a luxury service provider, The Coastal Concierge stands out from the rest by prioritizing the importance of building relationships, paying attention to the smallest details, and seamlessly integrating luxury and authenticity. In this section, we will delve into the unique qualities that set The Coastal Concierge apart from other luxury service providers. From their strong emphasis on building lasting connections to their unwavering commitment to providing a personalized touch, we will explore how these aspects contribute to their exceptional service. Additionally, we will discuss how The Coastal Concierge seamlessly blends luxury and authenticity to create unforgettable experiences for their clients.
1. Strong Emphasis on Building Relationships
Building strong relationships is a top priority for The Coastal Concierge, a luxury service provider. They strive to establish meaningful connections with their clients through personalized interactions and attentive service. Here are the steps they take to prioritize relationship-building:
Actively listen to clients' needs and preferences.
Maintain open and transparent communication throughout the entire service process.
Go the extra mile to anticipate and fulfill clients' desires.
Foster a friendly and welcoming atmosphere to create a sense of belonging.
Follow up after services to ensure client satisfaction and address any concerns.
2. Attention to Detail and Personal Touch
The Coastal Concierge distinguishes itself by paying meticulous attention to detail and adding a personal touch to ensure a truly customized and memorable experience for clients. Here are the steps they take to achieve this:
Thorough Consultation: The Coastal Concierge conducts in-depth consultations to understand each client's preferences, needs, and expectations.
Customized Planning: They create tailored itineraries and experiences, taking into account specific requests and preferences.
Personalized Service: The team provides personalized assistance throughout the entire process, ensuring every detail is taken care of.
Attention to Detail: They pay meticulous attention to every aspect, from accommodations and transportation to dining and activities.
Seamless Execution: The Coastal Concierge ensures smooth execution, coordinating logistics and managing any last-minute changes.
Personal Touch: They add personal touches and surprises to make each experience unique and unforgettable.
3. Seamless Integration of Luxury and Authenticity
The Coastal Concierge stands out in their ability to seamlessly integrate luxury and authenticity, offering clients a truly unique and personalized experience. Their strong focus on building relationships allows them to go above and beyond in understanding and catering to individual preferences. Through their attention to detail and personal touch, every aspect of their service is tailored to perfection. By continuously training and evolving, they bridge the gap between luxury and authenticity, providing unparalleled service that consistently exceeds expectations.
The Coastal Concierge sets itself apart from other luxury service providers by combining opulence with genuine experiences, creating unforgettable moments for their clients.
How Does The Coastal Concierge Strive for Excellence?
At The Coastal Concierge, we are dedicated to bridging the gap between luxury and authenticity. This commitment to excellence is at the core of everything we do, from our services to our team. In this section, we will discuss the specific ways in which we strive for excellence, including our continuous training and education programs, regular feedback and quality control measures, and our constant evolution and adaptation to meet the ever-changing needs of our clients. Discover how our dedication to excellence sets us apart in the luxury concierge industry.
1. Continuous Training and Education
Continuous training and education are essential for The Coastal Concierge to maintain a high level of service and expertise. To achieve this, they have a structured approach in place:
Identify training needs: Regularly assess the skills and knowledge required for employees to excel in their roles.
Create a training plan: Develop a comprehensive plan that includes both internal and external training opportunities.
Implement training programs: Offer a variety of training methods such as workshops, seminars, and online courses.
Encourage ongoing learning: Promote a culture of continuous learning and provide resources for self-improvement.
Evaluate effectiveness: Measure the impact of training programs through feedback, assessments, and performance reviews.
Adjust and improve: Use feedback and evaluation results to refine training programs and address any gaps or areas for improvement.
2. Regular Feedback and Quality Control Measures
Regular feedback and quality control measures are crucial for maintaining the highest standards of service at The Coastal Concierge. To ensure excellence, the following steps are taken:
Customer Surveys: Feedback is regularly collected from clients to assess their satisfaction levels and identify areas for improvement.
Mystery Shopping: Anonymous evaluators are hired to visit and evaluate the quality of service provided by The Coastal Concierge.
Performance Monitoring: Ongoing monitoring of staff performance and adherence to service standards is consistently conducted.
Quality Assurance Checks: Regular inspections are carried out to ensure that all services meet the established quality standards.
Continuous Training: Staff members undergo regular training sessions to enhance their skills and knowledge.
3. Constantly Evolving and Adapting to Meet Client Needs
The Coastal Concierge consistently evolves and adapts to meet client needs by following these steps:
Regularly gathering feedback from clients to understand their changing preferences and requirements.
Staying updated with industry trends and incorporating new technologies and practices into their services.
Continuously training and educating their team to enhance their skills and knowledge.
Conducting quality control measures to ensure that their services meet the highest standards.
Being flexible and adaptable to accommodate unique client requests and preferences.