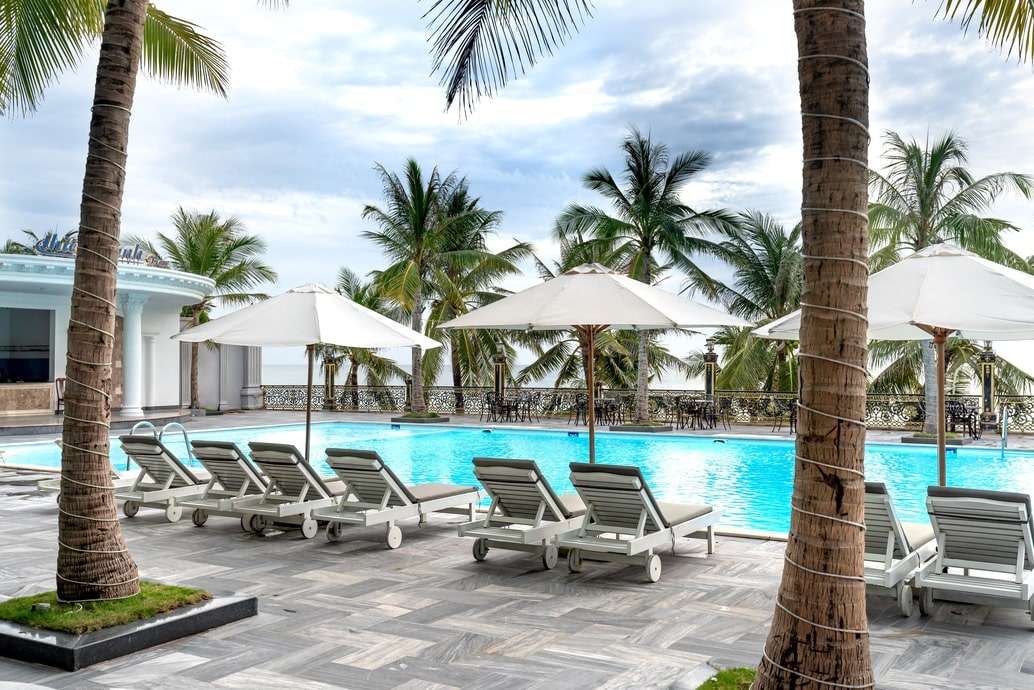 The Virtual Concierge: A New Trend in Hotel and Property Management
Jenna Morton
In a world that increasingly values convenience and efficiency, the hotel and property management industry is undergoing a remarkable transformation. The need for innovative solutions to enhance guest experiences and streamline operations has never been more critical. Enter the virtual concierge – an innovative concept that has quickly gained popularity in hospitality circles, revolutionizing how guests are catered to, and properties are managed.
At the forefront of this virtual concierge revolution stands The Coastal Concierge – a cutting-edge solution that seamlessly blends technology and personalized service to create an unparalleled guest experience. Say hello to a modern and personalized alternative to tourism brochure shelves and endless google searches. With The Coastal Concierge, guests have a digital assistant at their fingertips, ready to cater to their every need.
Join us as we take a closer look at The Coastal Concierge and discover how our team and network can elevate your hotel or property management business to new heights. Get ready to unlock a world of possibilities and reimagine the way you deliver exceptional guest experiences.
Here are the reasons lodging entities are now considering partnering with a virtual concierge.
1. Increased Customer Experience:
The Coastal Concierge offers a heightened level of service to ensure an exceptional guest experience. From securing restaurant reservations to arranging transportation and organizing tours, event information, providing groceries, and more! This dedication results in a seamless and personalized experience for your guests.
2. Specialization & Knowledge:
With an extensive network of over 250+ tourism service providers, our team possesses in-depth knowledge of the top-notch restaurants and exceptional guest services in the area. This enables us to curate a personalized and seamless experience for your guests throughout their stay.
3. Quick & Efficient:
Partnering with our concierge company not only saves you time and resources but also benefits your guests. With our extensive knowledge of the top attractions and services in town, we can save your guests valuable time searching for the best experiences. Our team will curate personalized recommendations and handle all the arrangements, ensuring that your guests have a seamless and memorable experience during their stay. Meanwhile, you can focus on growing and enhancing your business, knowing that your guests are well taken care of.
4. A New Revenue Stream:
Partnering with The Coastal Concierge presents an opportunity to generate more income effortlessly. We offer our services to your company at no cost, allowing you to sit back and enjoy a commission. With our expertise and dedicated team, we handle all the necessary tasks, freeing up your time and resources. This arrangement enables you to earn income without actively working for it, creating a win-win situation for both parties involved.
5. Maximized Productivity:
By partnering with our concierge team, you can prioritize your core business activities while we expertly manage the logistics. This partnership allows you to devote your time and energy to growth opportunities, knowing that the operational aspects are in capable hands. With our reliable and efficient support, you can experience enhanced productivity and efficiency, ultimately leading to the success and advancement of your business.
6. Vacation Rental Recommendation:
At The Coastal Concierge, we frequently have clients seeking vacation rentals for their stays. We are thrilled to refer our clients to your esteemed company and establish a mutually beneficial partnership. As a partner lodging entity, you can enjoy the opportunity to receive referrals from us. We take delight in sending business your way and contributing to the success of our trusted partners in the industry.
Don't miss out on the opportunity to revolutionize your guest experience. Let's discuss how The Coastal Concierge can transform your business.